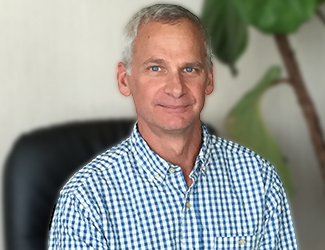 Ron Lattanze
CEO
Ron specializes in recruiting highly talented teams and brings operations, international, and executive management experience to Lucerno. He ran the Endovascular Solutions business at Guidant after serving as President of Guidant Japan and Managing Director of Guidant's Asia operations. He received both a BA and MBA from the University of North Carolina at Chapel Hill and, between earning degrees, he served as an officer in the US Navy.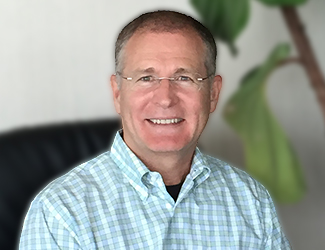 Steve Perrin
VP Software
Steve joined the Lucerno team in 2015 to accelerate our software development efforts. He comes straight from Lenovo/IBM, where over 25 years he innovated in software development, networking/communications and hardware design, earning 14 issued patents, multiple "most valuable patent" awards, and recognition as inventor of year. A Carolina native, he earned degrees from North Carolina State University and Georgia Institute of Technology in electrical engineering.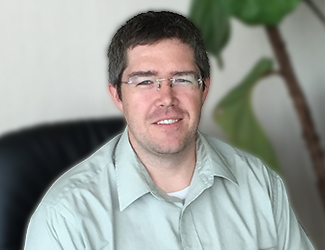 Josh Knowland
VP Product Development, Co-Founder
Josh is a co-founder of Lucerno and the system designer. A Carolina native, he has worked at companies large and small around the state. He holds degrees in electrical engineering and computer engineering from North Carolina State University.
Bill Gorge
CFO
Bill joined the Lucerno team in 2012 and looks after the business side of Lucerno. He brings corporate, international, and general management from his experiences at Guidant. Bill served as vice president of both finance and human resources for the US sales organization after leading the Australia & New Zealand team as Managing Director. Bill has engineering and MBA degrees from Northwestern University.
Charles Scarantino, MD PhD
Adviser, Co-Founder
Chuck is a retired radiation oncologist from UNC Healthcare and a seasoned entrepreneur. It was his frustration with existing tools for assessing therapy response that led to Lucerno's founding. Chuck was granted his medical degree from the Bowman Gray School of Medicine at Wake Forest University after completing his PhD in cell physiology at St. John's University.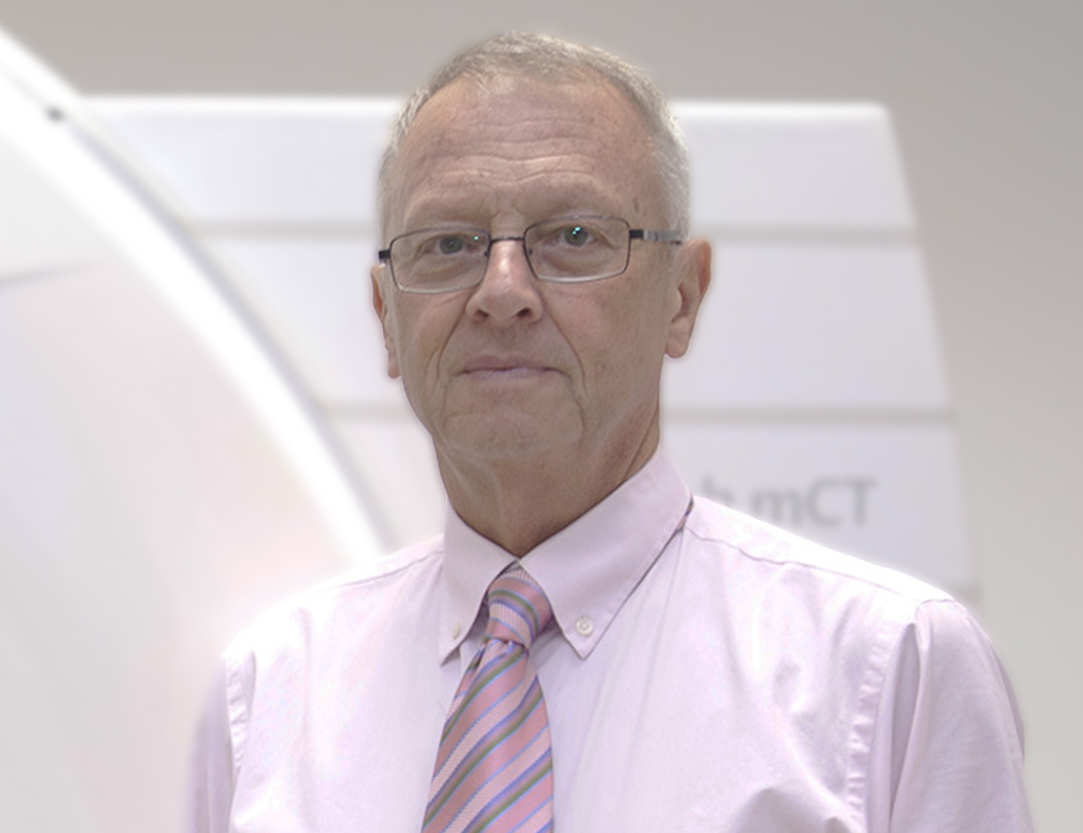 David Townsend, PhD
Adviser
David is the co-inventor of the PET/CT scanner and is considered a leading authority on hybrid imaging systems as well as one of the pioneers of three-dimensional PET and its required reconstruction algorithms. An IEEE Fellow, he served as director of the A*STAR-NUS Clinical Imaging Research Centre in Singapore and Professor of Radiology, National University of Singapore from 2009 to June, 2018. At the 2015 Society of Nuclear Medicine and Molecular Imaging meeting, David received the Paul C. Aebersold Award for Outstanding Achievement in Basic Nuclear Medicine Science. The award recognizes outstanding achievement in basic science applied to nuclear medicine.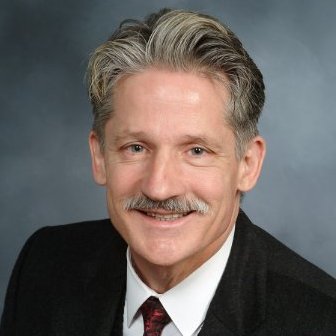 P. David Mozley, MD
Adviser
Dr. Mozley is a Professor of Radiology at Weill Cornell in Manhattan. He was the VP of Imaging at Endocyte from 2015-2017, a Professor and Chief of Nuclear Medicine at Weill Cornell Medical College from 2012 to 2015, a Senior Director of Imaging at Merck & Co Inc from 2005-2012, a Medical Fellow at Eli Lilly from 2001-2004, and an Associate Professor of Radiology at the University of Pennsylvania from 1991 to 2001. Dr. Mozley has devoted his career to developing new radiopharmaceuticals for making major decisions about new drug development. He currently serves on the Steering Committee for quantitative imaging biomarkers sponsored by the Radiological Society of North America. He is a former chair of the PhRMA Imaging group, as well as a chair of several ad hoc task forces. He has contributed to the publication of over 100 peer reviewed research reports in the literature on imaging.
Peyton Anderson
Adviser
Peyton is CEO and co-founder of Durham-based Affinergy and a member of the North Carolina Biotechnology Center board, has been elected chairman of NCBIO, the trade association for North Carolina's life science industry.
John Cambier
Adviser
John is a Founding General Partner and Managing Partner at IDEA Fund Partners. He is also a venture adviser at NC IDEA, where he took on coaching Lucerno as a recipient of an NC IDEA grant.
Michael Gropp
Adviser
Michael has extensive industry experience with global regulatory strategy for medical devices. Among other roles, he has served as a special representative for international affairs and policy to the Board of Directors of the Advanced Medical Technology Association (AdvaMed), Chair of the Eucomed (Brussels) International Affairs Task Force, and was a member of the Global Harmonization Task Force (GHTF) Steering Committee and advisor to the Asian Harmonization Working Party.
Fred McCoy
Adviser
Fred is the CEO of NeuroTronik and Vice Chairman of Synecor. He brings more than 30 years of experience in the life sciences field. His extensive background as a business leader in medical technology includes both large scale and emerging companies.
Pat Ryan
Adviser
Pat is currently COO of Synaptive Medical, and previously served as COO of Insulet and Alphatec Spine. Pat has held both commercial and operational executive positions with Abbott Vascular/Guidant, with roles based in Ireland, California, Argentina, and China. He started his career as an officer in the US Navy. Pat is a graduate of the US Naval Academy, and earned a MS degree from the University of Kansas.
Keisuke Suzuki
Adviser
Kaye is an experienced medical device executive, with experience at Abiomed, Guidant, and Johnson & Johnson. He has in-depth leadership experiences in sales & marketing, regulatory affairs, clinical science, quality & reliability, compliance and medical affairs. Kaye's global experience makes him equally at ease in North American, European, and Asian business settings.
Rob Van Arnam
Adviser
Rob is a Partner at the law firm of Williams Mullen and Co-Chair of its Intellectual Property Section. He is an experienced attorney whose practice focuses on the licensing and litigation of patent, trademark and other intellectual property rights.
Lucerno has received support from a grant by NC Idea in 2013, a North Carolina Biotechnology Center Small Business Research Loan in 2014, and a North Carolina Biotechnology Center Strategic Growth Loan in 2016.